We are your local soft furnishings expert based in Southern Maine . What started as a small out of home seamstress business has evolved into a mother and daughter team offering an array of specialty services. We specialize in custom slipcovers, cushions, pillows, small scale upholstery & hand sewn home goods. We also offer foam, fiber and fabric for your project needs. Our mission is to provide a personal experience to each and every client by bringing your vision to life and providing a quality, lasting product. Have questions about how to bring a piece back to life? Need a window seat cushion or some throw pillows?
We'd love to chat with you!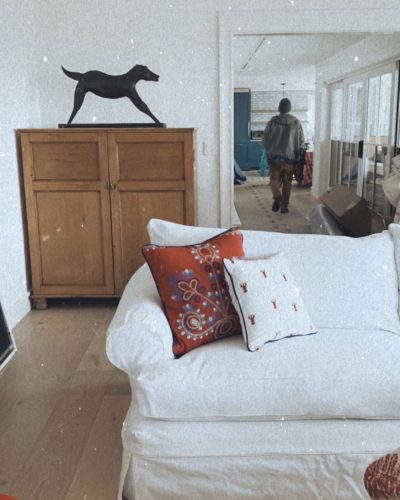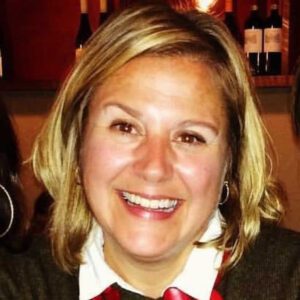 I come from a long line of seamstresses. My grandmother upholstered car seats and my mother worked in factories making jeans when I was a little girl. My mother eventually managed to purchase a tailor shop in Portsmouth, NH and has been in business for over 30 years. My stepmother is also a seamstress and has been making custom window treatments in the greater Portland area for more than 40 years.
I always loved sewing when I was younger. I would make clothes for my dolls then eventually graduated to making clothes for myself.  When Chris and I started growing our family, I had a strong desire to work from home. It made that most sense for me to sew. I had the good fortune to train with Dana Finlay, who is arguably the best seamstress north of Boston. She taught me how to make patterns and construct slipcovers.
In 2000 I incorporated my business. I have been making slipcovers and soft furnishings for the greater part of two decades.
-Angie
I grew up watching my mother transform ugly, lifeless furniture in to something beautiful again. I went to college for communications with a minor in political science. I wanted to be a professional dancer, an event planner, a politician, even a high-ranking member of a mental health facility. After testing out all these fields I realized I was chasing a goal that I THOUGHT would make me happy instead of following my passion and what truly makes me happy. My early twenties were formative years of my life and during that time I grew an immense passion for design and craftsmanship. I began to recreate spaces and give purpose to every item within the room. I realized that I needed to build my life around this passion and furthermore, my career. Being so proud of what my mother has taught me, and the reputable business she's built, I thought there couldn't be a better way for us both to benefit than to partner up. Together we bring the ability to transform a space and the pieces into something beautiful with purpose.
-Norma